Renowned lawyer and Labour Party chieftain, Barrister Kenneth Okonkwo, has taken to social media to accuse Festus Okoye, the Commissioner for Voter Education at the Independent National Electoral Commission (INEC), of lying during a national television interview. Okonkwo, who is a member of the legal team representing the Labour Party and its presidential candidate, Peter Gregory Obi, at the ongoing Election Petitions Tribunal in Abuja, made these allegations through a series of tweets posted on Thursday night.
In his tweets, Okonkwo contested Okoye's claim that INEC had provided all the requested election documents to the petitioners challenging the outcome of the presidential polls held on February 25. He argued that Okoye's statement was false and alleged that INEC had informed the tribunal that certain requested documents were no longer in existence. Furthermore, Okonkwo accused the electoral umpire of refusing to comply with court orders to release crucial documents that the petitioners needed to substantiate their respective cases.
The allegations made by Barrister Kenneth Okonkwo highlight the growing tension and legal battles surrounding the disputed presidential election. As the case unfolds at the Election Petitions Tribunal, accusations of withheld documents and non-compliance with court orders raise concerns about transparency and the fairness of the electoral process.
The allegations made by Okonkwo add another layer of complexity to the ongoing legal proceedings and raise questions about INEC's conduct in handling the election documents. It remains to be seen how these allegations will impact the outcome of the election petition and whether they will be thoroughly addressed and investigated by the tribunal.
Read his full tweet below: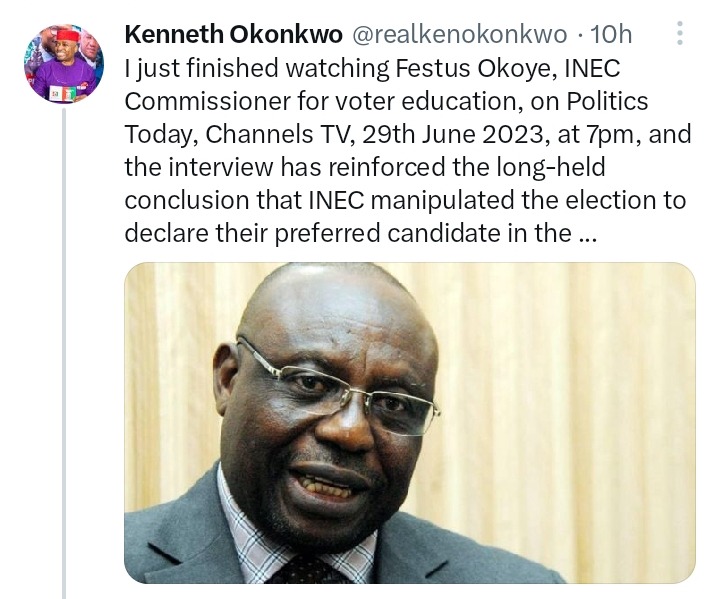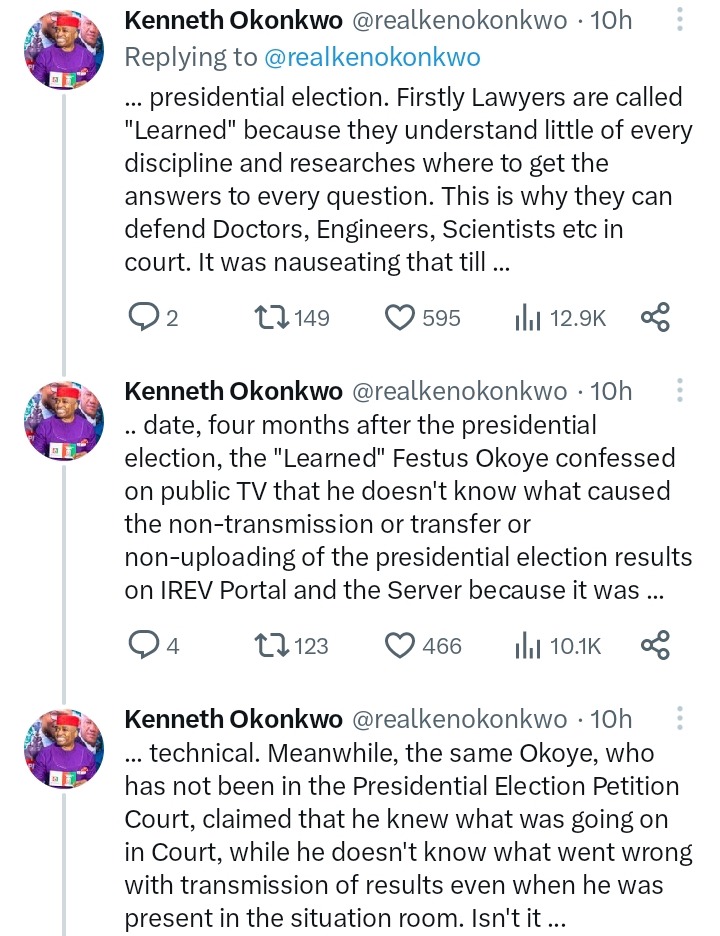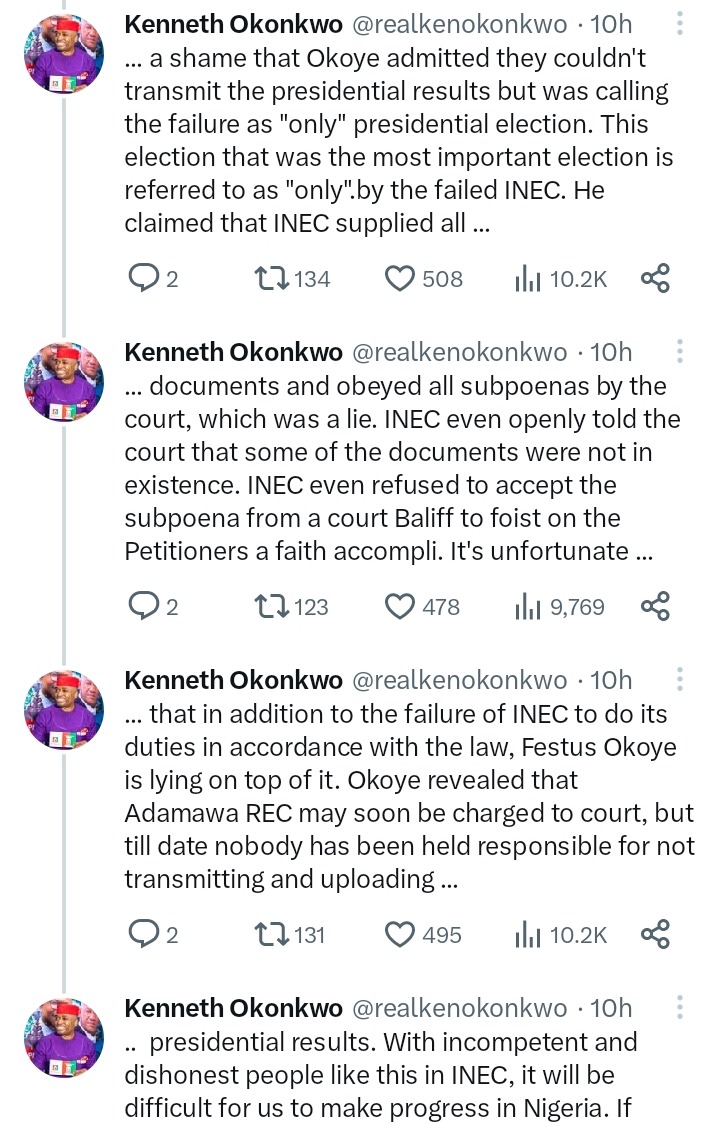 Quite interestingly, Okonkwo's remarks have garnered a lot of mixed reactions from a cross-section of Nigerians online, with many trooping to the comments section to share their thoughts.
While some persons concurred with his assertions, others, however, criticized his allegations against the INEC Commissioner.
See screenshots of some reactions below: